–
La Gardienne des Ténèbres : the new chimera of Hellfest and La Compagnie La Machine
–
As the second week of the Hellfest festival gets underway, Ben Barbaud, Director of Hellfest Productions and François Delaroziere, Artistic Director of La Compagnie La Machine have unveiled their future project for Clisson: La Gardienne des Ténèbres. In 2024, this 10-metre high chimera will inhabit the festival grounds, which over the years have become a real place for the inhabitants of Clisson, fans of the festival and visitors.
A real urban project, the entrance to the Hellfest festival will be remodelled into a pedestrian square pedestrian forecourt that will also host the Porte des Ténèbres, the lair of the Guardian, a children's playground and the HellCity brewery.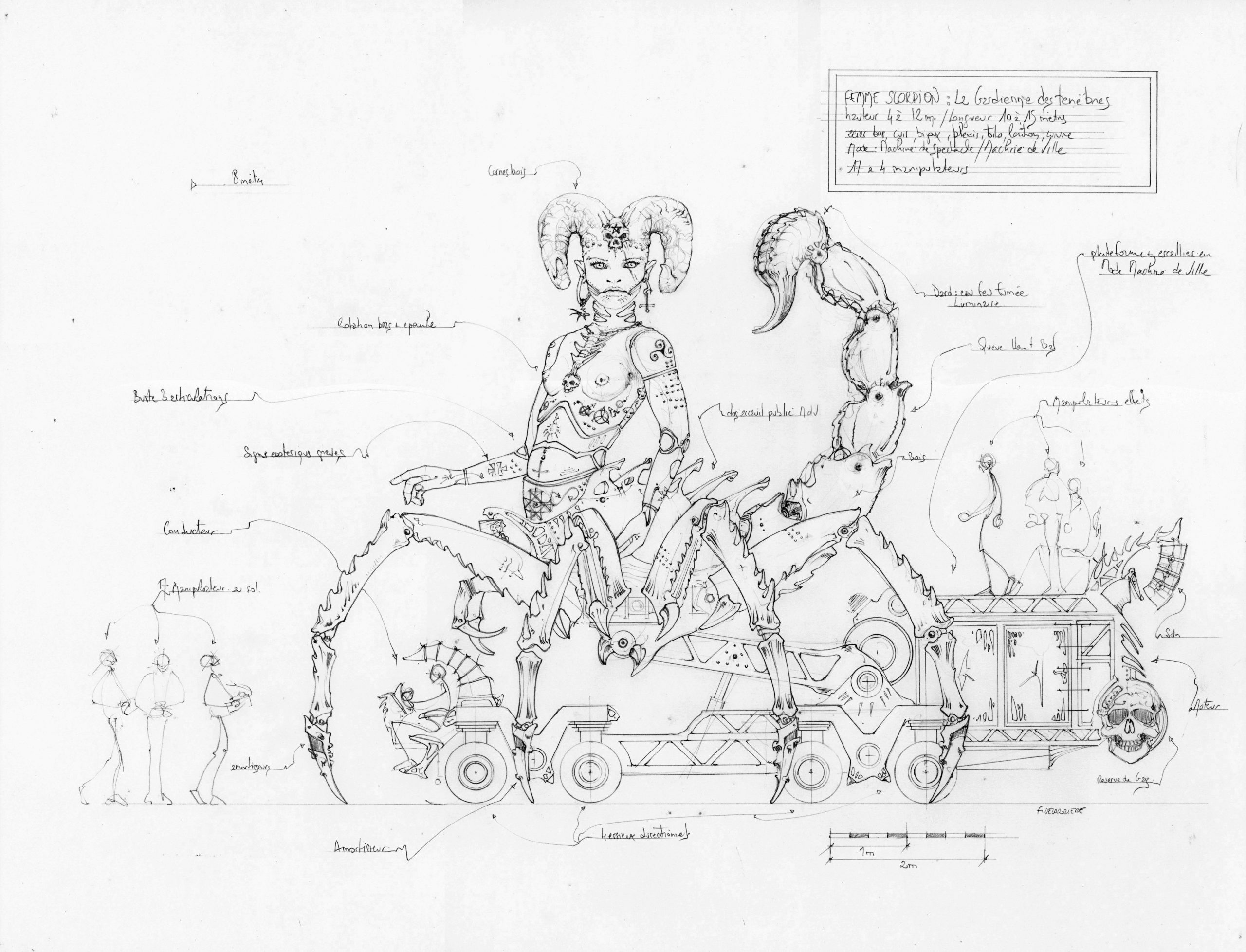 La Gardienne des Ténèbres (The Guardian of Darkness)
La Gardienne des Ténèbres is the centrepiece of this project. It is both a performance machine and a city machine capable of transporting people. It is a real moving architecture that offers a different view of the public space. This original chimera is a cerberus that controls the passage between our world and the world of hell. Her brown-skinned female bust surmounts the abdomen of a scorpion.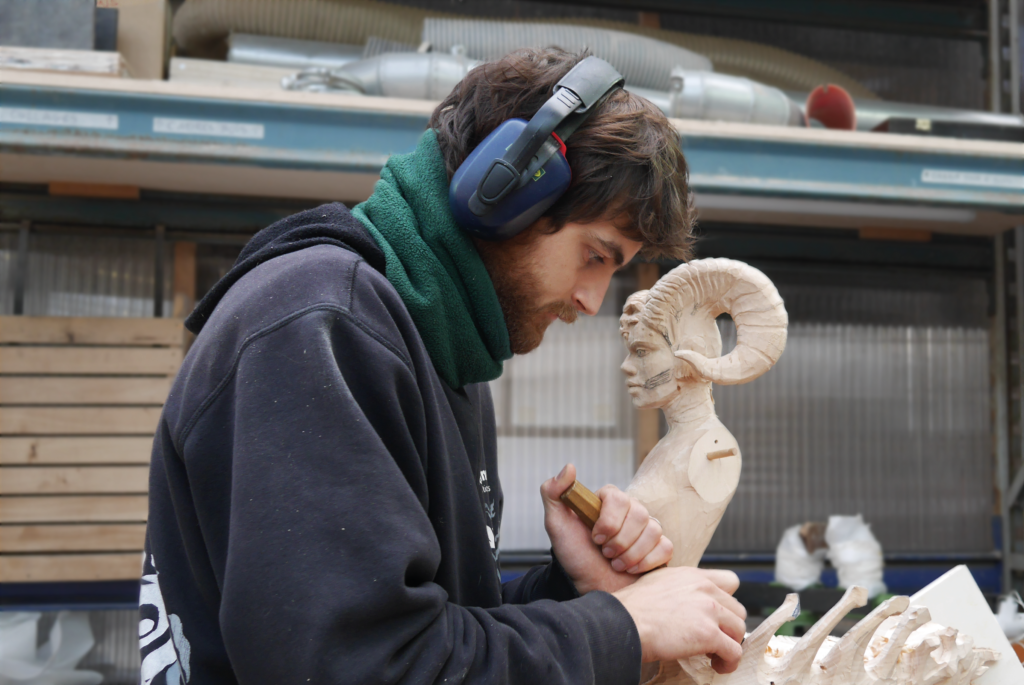 Made of wood and steel, she moves on eight legs, adopting a gait between a crab and a spider. All its limbs are articulated. Its head and chest swivel, tilt, swing from right to left and up and down. Its mouth and stinger spit fire, water in various forms and smoke. It can bite. Its eyes, eyelids and tongue contribute to its expressiveness. Its prehensile hands allow it to grasp various objects. It can walk, run, rears up, lie down to come to the height of the public or slip under urban furniture such as bridges or tram lines.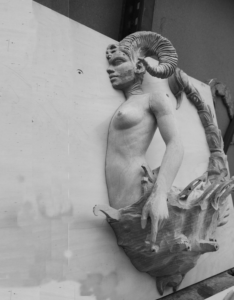 Numerous scars, scarifications and esoteric symbols mark her body, like the stigmata of a rich and eventful past life. Its steel skeleton is set in motion by numerous hydraulic and pneumatic cylinders and automated electric motors. A load-bearing chassis ensures its steering, propulsion and lifting. An on-board sound system allows music to be played and the screams and yelps of the Guardian to be heard. Reaching a height of 10 metres, the Guardian of Darkness will be able to carry 25 people. Construction will begin this summer in the workshops of the company La Machine in Nantes and will be completed in June 2024, for the festival.
---