–
La Machine company
–
AT THE HEART OF LA MACHINE'S ARTISTIC approach, MOVEMENT IS read AS A LANGUAge, as a source of emotion. THROUGH each of these LIVING ARCHITECTUREs, THE IDEA IS TO DREAM OF TOMORROW'S CITIES, AND thanks to this, TRansform THE WAY we look at our towns.
Today, La Machine develops many projects in the field of urban development – Les Machines de l'Île in Nantes, Les Animaux de la place in La Roche sur Yon, Le Manège Carré Sénart… – as well as for street theatre – Long Ma Jing Shen, Les Mécaniques Savantes, La Symphonie Mécanique, L'Expédition Végétale, Le Dîner des Petites Mécaniques…
The company, led by François Delarozière, came about thanks to artists, technicians and theatre designers working together for the construction of unusual theatre objects. To bring its creations to life, La Machine has set up two workshops, one in Nantes and one in Tournefeuille. They are home of many different trades and crafts from theatre and the arts, to industry and advanced technology. People and their skills are the very essence of the creative process.
---
1999
La Machine Company
The non-profit organisation is set up
2000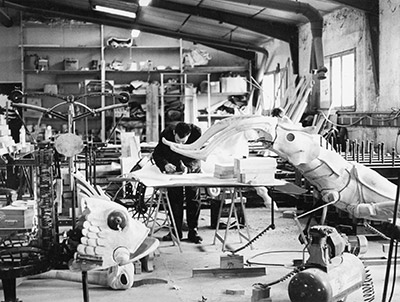 Andrea's Carousel
Leaving the workshop
2001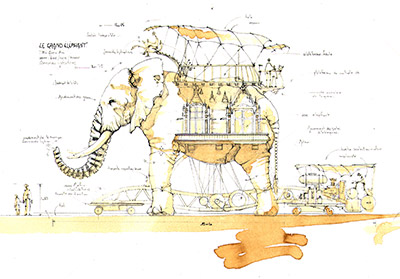 Machines de l'Île in Nantes
Project design, in collaboration with Pierre Orefice
2002
Lisbon/ Lisboà
Exhibition – Parc de la Villette in Paris
2003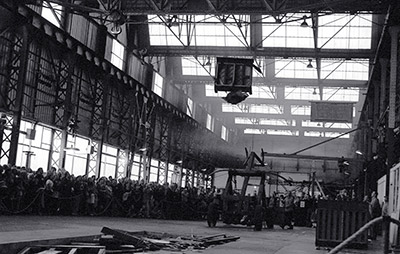 Le Grand Répertoire – Machines for Performances
Creation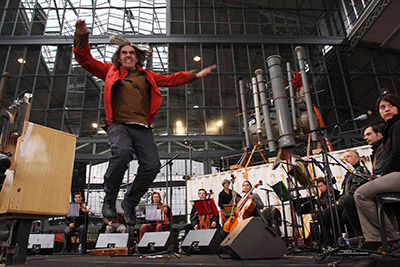 La Symphonie Mécanique
Creation
2004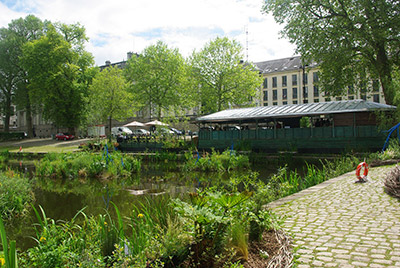 Le Bateau-Lavoir
Created for the Nantes Floralies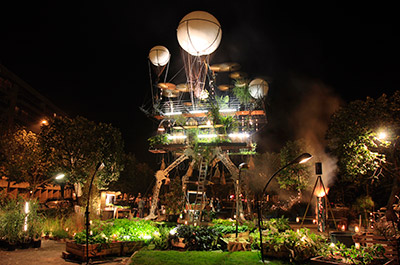 La Serre volante
Created for the Nantes Floralies
2005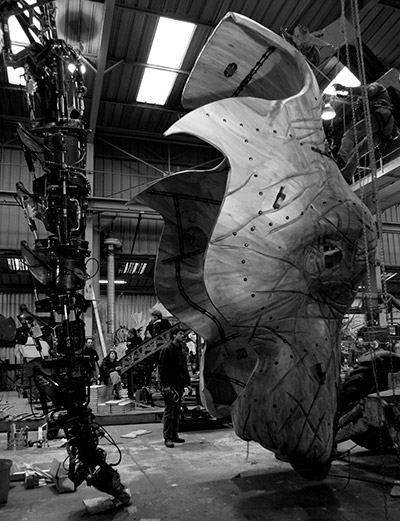 Le Grand Éléphant des Machines de l'Île
The construction begins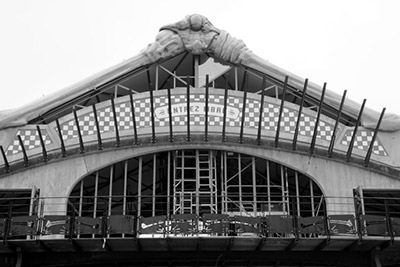 The Channel Theatre in Calais
Refurbishment begins, in collaboration with P. Bouchain
2007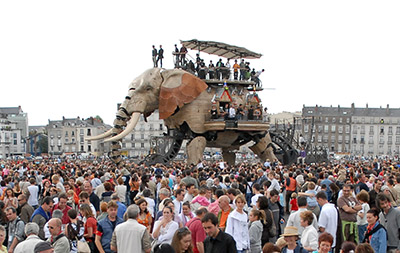 Les Machines de l'Île de Nantes
Opened in July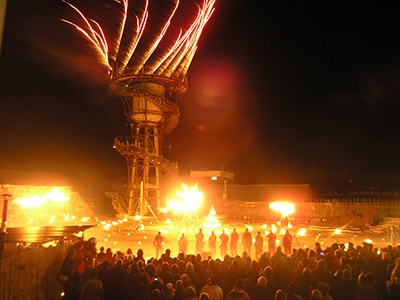 The Channel Theatre in Calais
Opened in December
Flammes
Creation
2008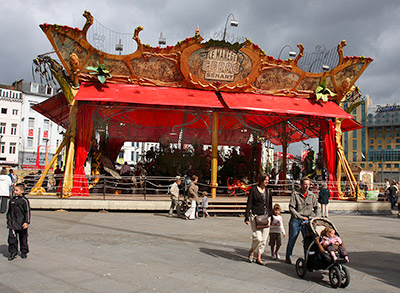 Manège Carré Sénart
Construction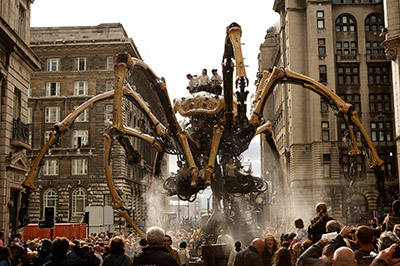 Les Mécaniques Savantes
Created for Liverpool, European Capital of Culture
2009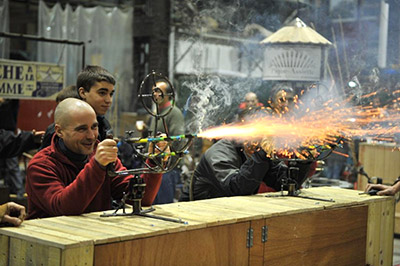 La Kermesse
Creation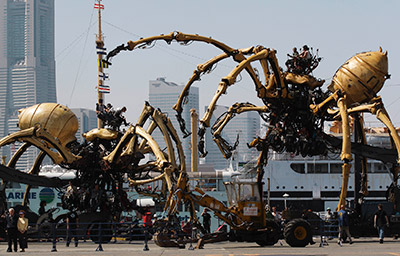 Les Mécaniques Savantes
Production created for the 150th anniversary of the opening of the Port of Yokohama
2010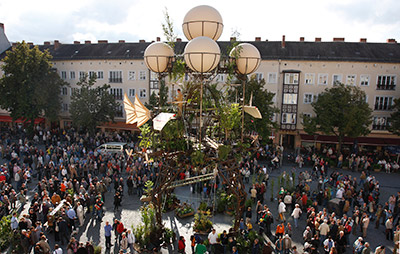 L'Expédition végétale
Creation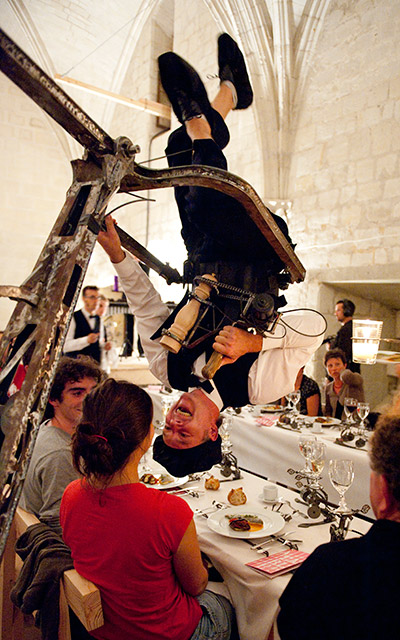 Le Dîner des petites Mécaniques
Creation

Bougies
Creation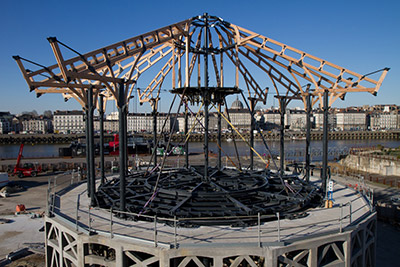 Le Carrousel des Mondes Marins
Le Carrousel in construction for Les Machines de L'Île Company
2011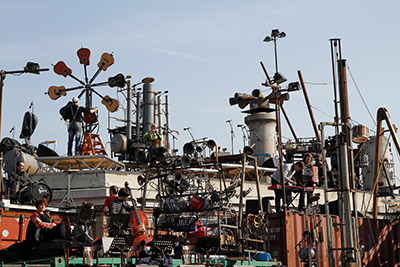 Leave to remain
Free reign at The Channel Theatre, in Calais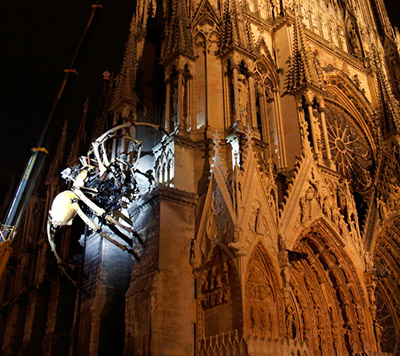 Les Mécaniques Savantes
Street production in Reims for the 800th anniversary of the cathedral and the opening of the tramway
2012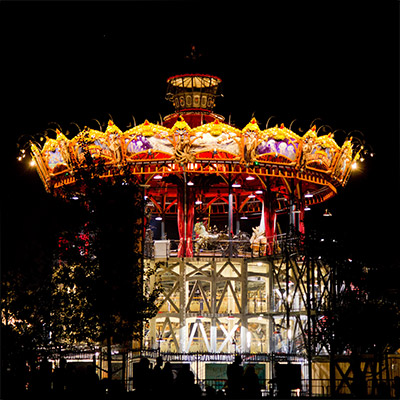 Le Carrousel des Mondes Marins
Opened in July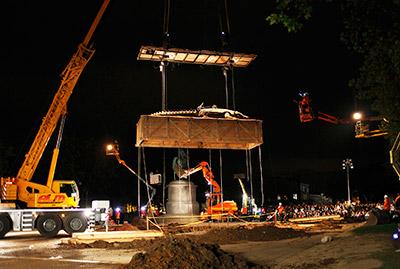 The diggers get started
The project Les Animaux de la Place is launched, in collaboration with architect A. Chémétoff
2013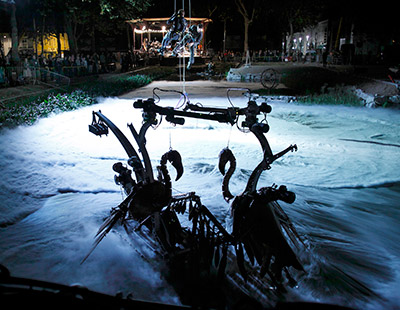 Les Animaux de la Place
Opened in September
2014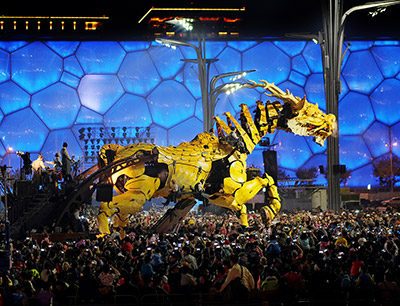 Longma Jing Shen – Spirit of the Dragon Horse
Created and produced for the 50th anniversary of Franco-Chinese diplomatic relations
---